Stained Concrete Driveways Dallas-Fort Worth
You probably don't think about your driveways all that often. For many people, driveways are just that: they're simple and functional, meant to do a job and that's that. However, your driveways might have untapped potential for boosting your curb appeal while also reinforcing the existing structure at the same time.
With driveway staining and refinishing, your driveway can take on almost any color or style you can imagine. Say goodbye to featureless concrete slabs and say hello to a world of stylish possibilities! Better yet, driveway refinishing also improves the stability and longevity of your driveway altogether. That means it can last longer and endure even more use for years to come, all without losing any of its newfound shine.  
DRIVEWAY STAINED CONCRETE
You might often feel like you have to choose between form or function when it comes to repairs around your property, but with decorative concrete driveways, you can have the best of both worlds. If you're considering making this smart investment in your property, then here are a few things you should know about these services. 
We have a lifelong passion for decorative concrete and we bring years of experience and expertise to providing the most dependable stained concrete floors for your home or business's concrete slab. If you need quality decorative concrete you can trust, then give us a call for a free quote and to learn about our services today. 
Why You Should Get a Decorative Concrete Driveway
What does concrete staining or resurfacing entail? It allows you to use just about any kind of color or pattern you could ever imagine to enhance your driveway. There are a few differences between the two procedures, though: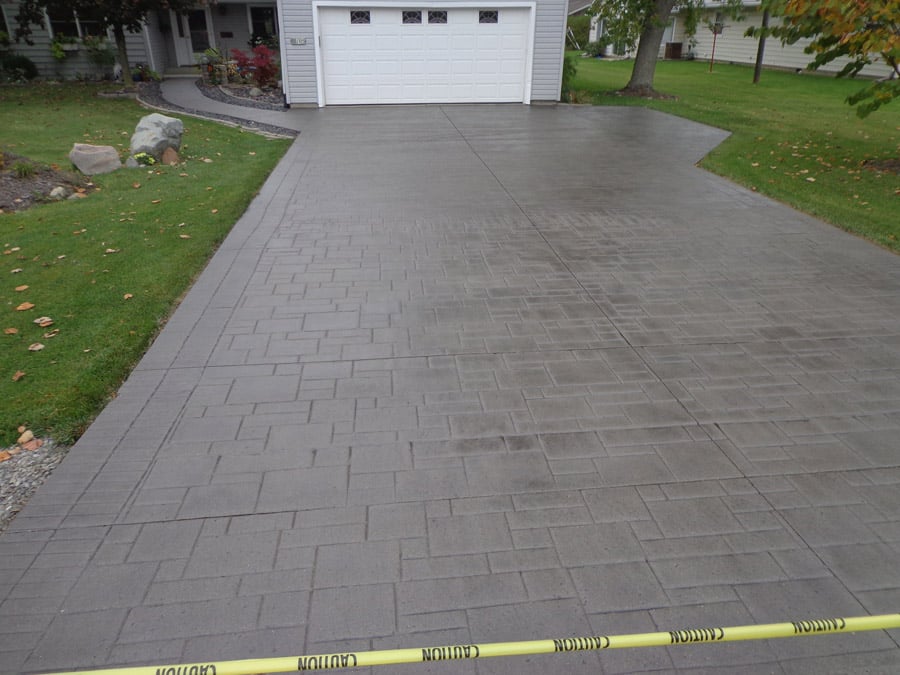 Which option should you use for your driveway? It all depends on what you hope to achieve. If you simply want to change the color of your driveway, then staining will help you get there. Meanwhile, if you hope to completely change the material you use for your driveway, then resurfacing is the way to go.
No matter what you choose, there is no doubt that it's a smart decision for your budget and your curb appeal. Having a colored concrete driveway can make your home stand out on the block and make your home that much more attractive. Additionally, dyed concrete can help strengthen your driveway to make it more durable and long-lasting than before, enabling you to save plenty of money in the process.
If you're looking to get started in the process, then the first thing you should do is contact a professional team of contractors in the DFW metroplex. While you have plenty of options to
DRIVEWAY STAINED CONCRETE