Polished Concrete Dallas-Fort Worth
Polished concrete is one of the most important developments in the field of concrete flooring in recent years. It has revolutionized the concept of flooring, transforming the traditionally drab and flat gray appearance of concrete and turning it into a more dynamic and versatile flooring material. By using several complicated processes, polishing can turn stained concrete into something incredible.
With polished concrete, your flooring can take on new life. Polished concrete can be a great fit for a wide variety of purposes, in everything from garages to businesses to kitchen counters. No matter what you want to use it for, though, diamond polished concrete can be a remarkably smart investment for you and your property.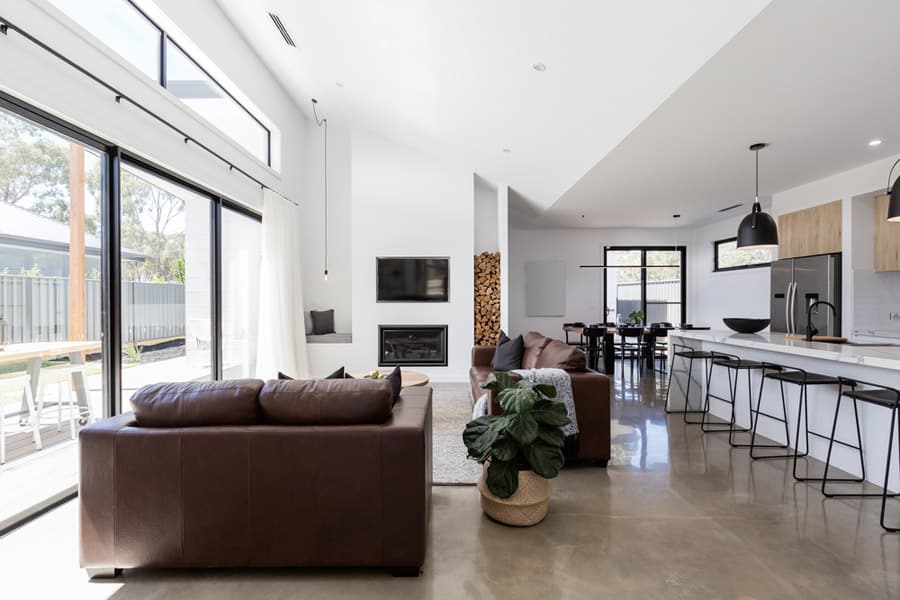 We have a lifelong passion for decorative concrete and we bring years of experience and expertise to providing the most dependable stained concrete floors for your home or business's concrete slab. If you need quality decorative concrete you can trust, then give us a call for a free quote and to learn about our services today. 
What Is Stained Concrete Dallas-Fort Worth?
No matter what kind of business you own, diamond polished concrete can be the perfect choice to boost the experience of your staff and customers alike. With concrete floors, you attain the assurance you need as you run your company that your floors will serve you for years to come. We have worked with a wide range of organizations in Dallas, TX, all of which have reaped significant benefits from using commercial concrete for their floors.
What kind of business could serve to utilize commercial concrete flooring? Here are just a few. 
Those are just a few places where polished concrete can be exactly what you need in Fort Worth, Texas! If you're looking to see whether polished concrete is right for you and your business in the DFW Metroplex, be sure to contact us today. 
Commercial Concrete Floors
If you've ever gone into an office or business building and noticed its sleek, glossy concrete floors, then you've seen polished concrete. Unlike stained concrete, polished concrete uses concrete grinding and an intricate combination of finishes to achieve the exact style that you desire for your finished product. Your chosen concrete floor contractor can use a range of techniques to create a glossy finish that is sure to attract the eye and demand attention.
The best part is that polished concrete is just as durable as "traditional" concrete. It can stand strong and serve your property for years. Better yet, it isn't difficult to maintain either. It's an excellent way to keep your floors looking attractive without having to worry about high costs or tedious maintenance.
Over the years, polished concrete has grown to become the industry standard for a wide range of businesses. Why is this? Because concrete already has a number of benefits such as cost-efficiency and environmental friendliness and polished concrete enables buildings to reap all those positive qualities while also enjoying the aesthetic appeal of a lasting shine.