Decorative Concrete Dallas-Fort Worth
Maybe concrete isn't the first thing you think about when you consider flooring options for expressing your unique style in your home. After all, you might know concrete primarily as a drab or bland gray surface and nothing more. However, that's far from reality. You can experience all the benefits of concrete, such as efficiency, durability, and sustainability, without compromising on style by taking advantage of decorative concrete in the DFW Metroplex.
By working with a decorative concrete contractor, you can enjoy the features of having beautiful concrete surfaces for all your driveways, floors, sidewalks, patios, and more. Better yet, stylish concrete finishes let you put your own unique flair on your concrete surfaces with bright colors and patterns.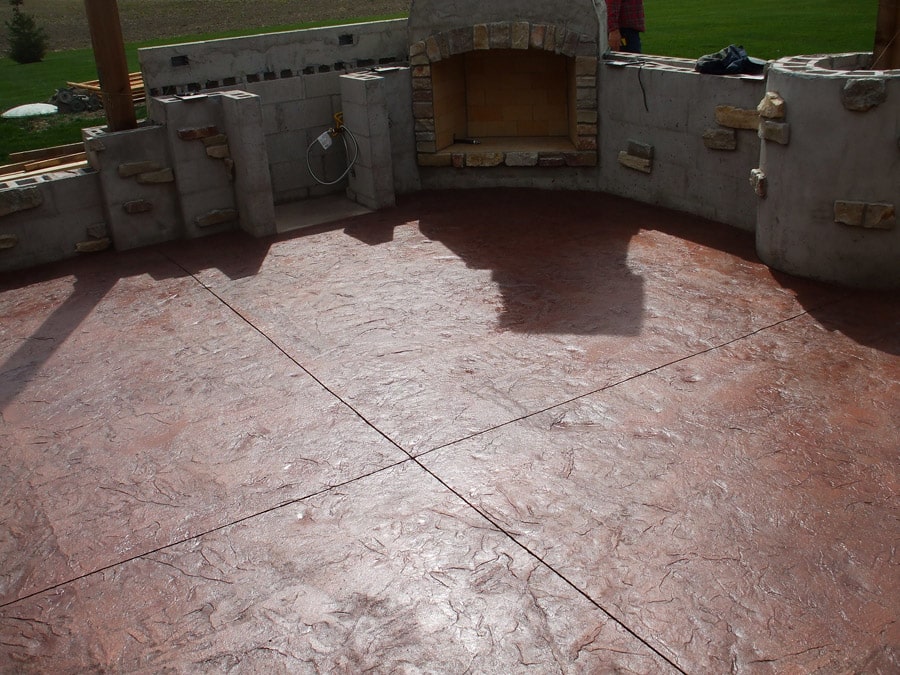 We have a lifelong passion for decorative concrete and we bring years of experience and expertise to providing the most dependable stained concrete floors for your home or business's concrete slab. If you need quality decorative concrete you can trust, then give us a call for a free quote and to learn about our services today. 
What Is Stained Concrete Dallas-Fort Worth?
Decorative concrete is just like your regular concrete but with a stylish coating applied over the top with high-quality, durable staining materials. Such decorative flooring can be achieved through a variety of options, including stamping or overlaying. Decorative concrete can come in a range of colors and patterns to complement the style of the rest of your home.
Better yet, decorative concrete can be used for just about any kind of application. No matter what kind of property you own, there's sure to be the concrete option that's perfect for you. Here are a few places that can benefit from colored concrete in Dallas, TX:
And that's only a few ways your property can benefit from concrete finishes or overlays.Since decorative concrete first hit the scene in the construction industry of the 1970s, it's been all the rage to help homeowners reap the benefits of solid concrete while making their properties even more beautiful.
Get Started With Our Decorative Concrete Company
At DFW Stained Concrete, we provide the years of expertise and dedication you require to help with any concrete project. Our licensed and insured experts can help with every stage of the project from initial planning to final execution. From start to finish, you can count on us to provide first-rate work at a value that you can't beat.
We value your trust in us, so we take the time and effort required to provide the very best service in Fort Worth, Texas. There might be a number of concrete companies in the area, but none can surpass our dedication to quality work. From driveways to sidewalks to kitchen counters and everything in between, we offer staining solutions that can take your concrete to the next level. Contact us today to see how we can help.