DFW STAINED CONCRETE OF FORT WORTH
Dallas-Fort Worth Concrete Staining Specialist
Fort Worth's Premier Concrete Staining Specialists
Welcome to DFW Stained Concrete – your Fort Worth connection to the vibrant world of stained concrete flooring! We're not your average concrete contractors; we are artisans, transforming standard concrete into something truly unique and beautiful. 
We understand how concrete, robust, and dependable, often doesn't make the list of exciting flooring choices. A gray, featureless slab isn't everyone's idea of style – but that's where we challenge the status quo. At DFW Stained Concrete, we see the unpolished diamond in the rough, the potential for a canvas that brings both elegance and durability to your residential or commercial space. 
Stained concrete flooring isn't just a practical choice – it's an invitation to rethink what flooring can be. Perfect for both indoor and outdoor applications, it's a cost-effective solution that doesn't compromise on style. It's low-maintenance, stands up to years of use, and has the chameleon-like ability to fit any aesthetic you have in mind. 
So, why not redefine your space? Add a splash of color and a sprinkle of character with our expert concrete staining services right here in Fort Worth. Let's begin the transformation together. 
When it comes to expertise in the field of concrete staining, DFW Stained Concrete of Fort Worth has it in spades. We're a dedicated team, seasoned by years of hands-on experience, passionate about turning ordinary concrete into extraordinary surfaces. Our repertoire is a vivid testament to the artistry we bring to every project. 
Our team is not just made up of contractors; we are skilled artisans who take pride in creating vibrant, durable, and distinctive floors. Trained to bring the best out of every concrete slab we work on, our expertise is the result of a deep understanding of concrete and a commitment to mastering our craft. 
We're versed in the latest techniques and use only the highest-quality stains and sealants. This ensures that your flooring not only looks stunning but also stands up to the test of time. But beyond technical expertise, we bring a human touch to our work. Each project is a collaboration with you, our client. We listen, we advise, and then we create – keeping your vision at the forefront of our work. 
So, if you're in Fort Worth and looking for professionals who live and breathe concrete staining, you're in the right place. Let's create something beautiful together with DFW Stained Concrete. Your floor, our canvas. 
Perfect for both indoor and outdoor surfaces.
At DFW Stained Concrete, we bring a new lease of life to your existing concrete floors. We repurpose them into vibrant, durable pieces of art that not only add to the aesthetic appeal of your space but also serve as an eco-friendly solution. With their low maintenance and high durability, our stained concrete floors are an affordable alternative to wood or tile and are designed to serve you for decades.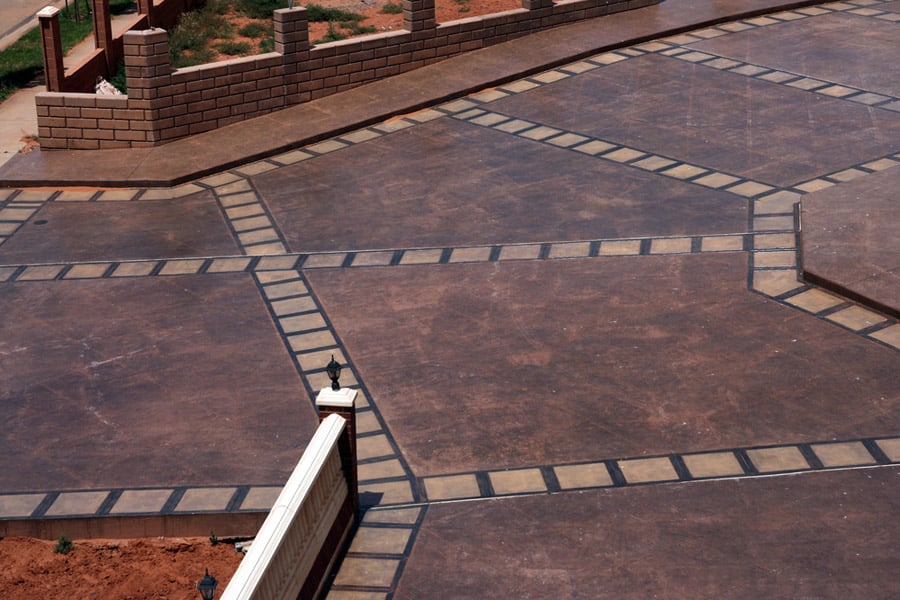 Your driveway is the first thing people notice, and our stained concrete driveway services can make it the talk of the Fort Worth neighborhood. We infuse your driveway with shades of brown or other earthy tones, lending your home a unique curb appeal. Our one-day process stains and seals your driveway, ensuring an eye-catching effect that lasts for years.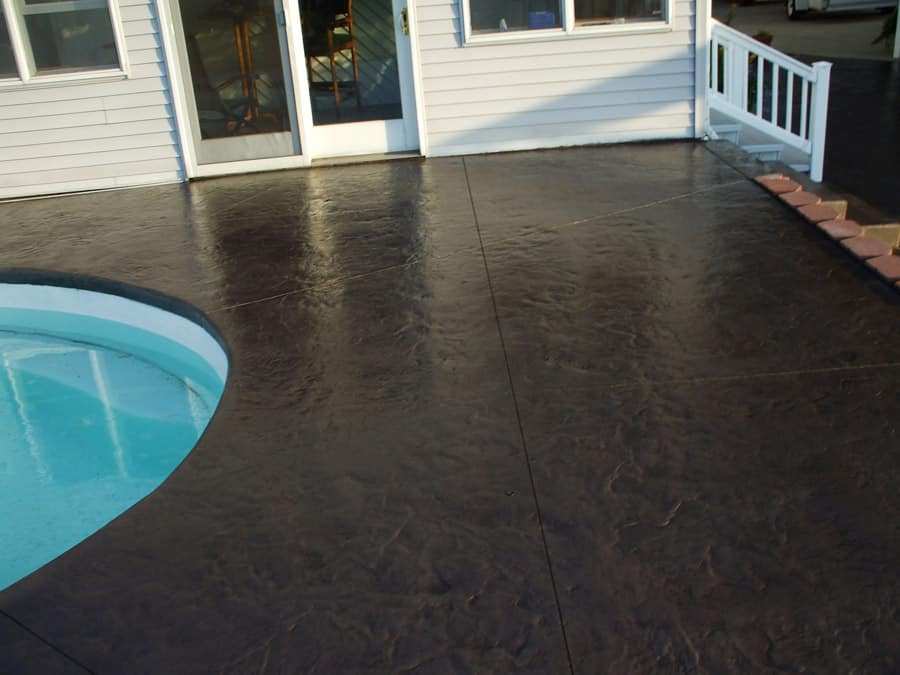 Stained Concrete Pool Decks
Revitalize your pool deck with our stained concrete services. We can breathe new life into dull grey pool decks, adding textures, colors, and designs that make your poolside a vibrant, inviting space. Whether you want to refresh existing concrete or add a new coating, our team in Fort Worth can transform your pool deck without the need for a complete replacement.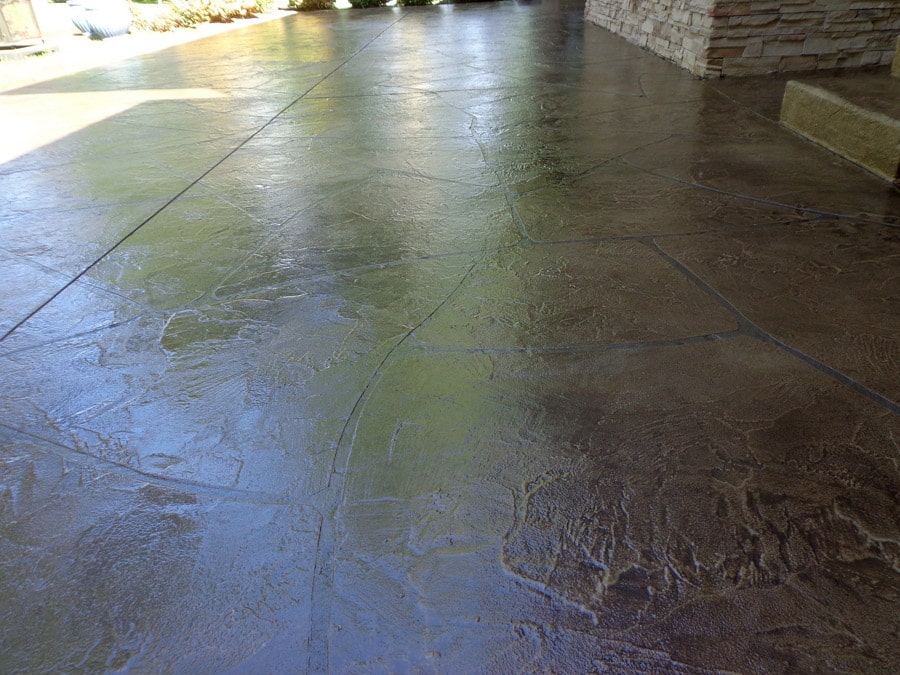 Your patio is your private outdoor retreat, and with our concrete patio services, it can look like an extension of your indoor living space. We use concrete stains to mimic the look of stone, brick, or tile, making your patio not only a durable and cost-effective choice but also a beautiful one. Let our professional team at Fort Worth give your patio a makeover and turn it into the space you've always dreamed of. 
We have a lifelong passion for decorative concrete and we bring years of experience and expertise to providing the most dependable stained concrete floors for your home or business's concrete slab. If you need quality decorative concrete you can trust, then give us a call for a free quote and to learn about our services today. 
Concrete Staining Process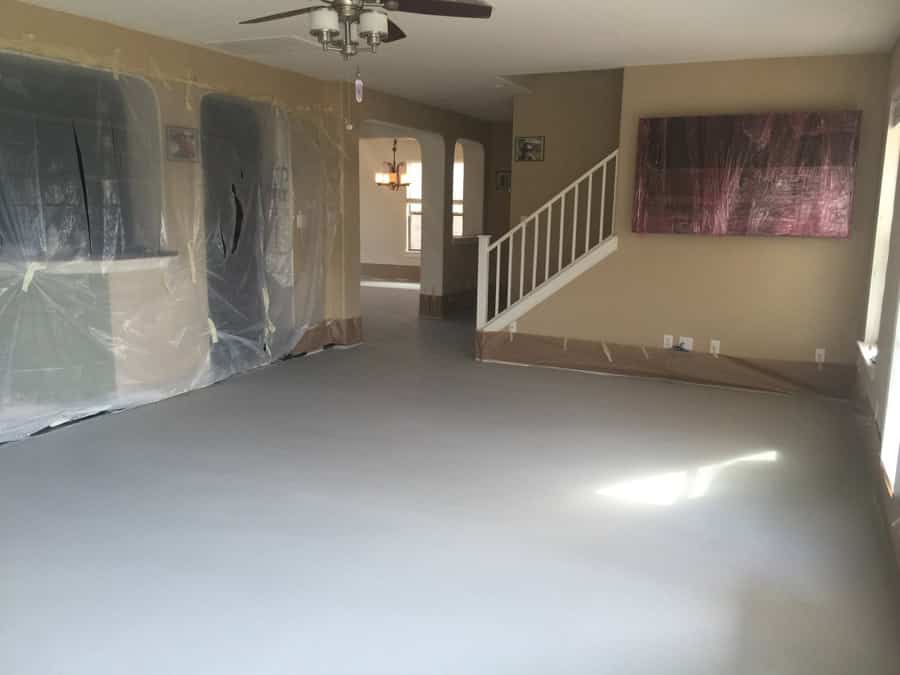 Fort Worth's Premier Polished Concrete Services
With a versatile range of polished concrete services, DFW Fort Worth is your go-to destination for any concrete need you might have – from driveway repairs and patio deck resurfacing, to pool deck refinement and kitchen floor polishing. Our experienced contractors are prepared and eager to undertake any task, ensuring outstanding results every time. 
Choosing polished and acid-stained concrete isn't just about style, it's a wise, practical decision. Beyond merely enhancing the appeal of your flooring, our services ensure a stronger, longer-lasting surface. The durability and safety of polished concrete floors, including reduced risks of slips and damage, make your property not just aesthetically pleasing, but safer too. 
So, whether you're a homeowner or a business owner, if you're looking for a cost-effective, resilient, safe, and versatile flooring option, polished and stained concrete is the smart choice. And when you partner with a trusted name like DFW Fort Worth, you can be confident that your concrete project is in the most skilled and reliable hands. We're committed to delivering the best results, optimizing both the beauty and functionality of your space. 
The Fort Worth Standard in Polished Concrete Process
At DFW Stained Concrete, we have a detailed and strategic approach to polishing concrete floors. We adhere to a step-by-step procedure, customized to the unique needs of each Fort Worth project, ensuring unparalleled results: 
The journey to a polished floor begins by thoroughly cleaning the floor surface, removing every trace of material – from paint and epoxy to sealants, or even carpet. 
Armed with sharp, diamond-bonded metallic matrices, we proceed to smooth the concrete surface, clearing away any blemishes and creating a smooth base. Depending on the project's needs, this process might be repeated for perfection. 
A densifying agent is then applied to harden the surface of the concrete, effectively enhancing its durability against chipping and cracking.
We fill any residual cracks or crevices with grouting chemicals, ensuring a seamless and smooth surface for the next steps. 
With progressively finer resin-bonded diamonds, we then methodically polish the concrete to the desired level of shine. 
Finally, once the polished concrete is ready, we bring it to life with professional concrete staining or dyeing, as per the client's preference.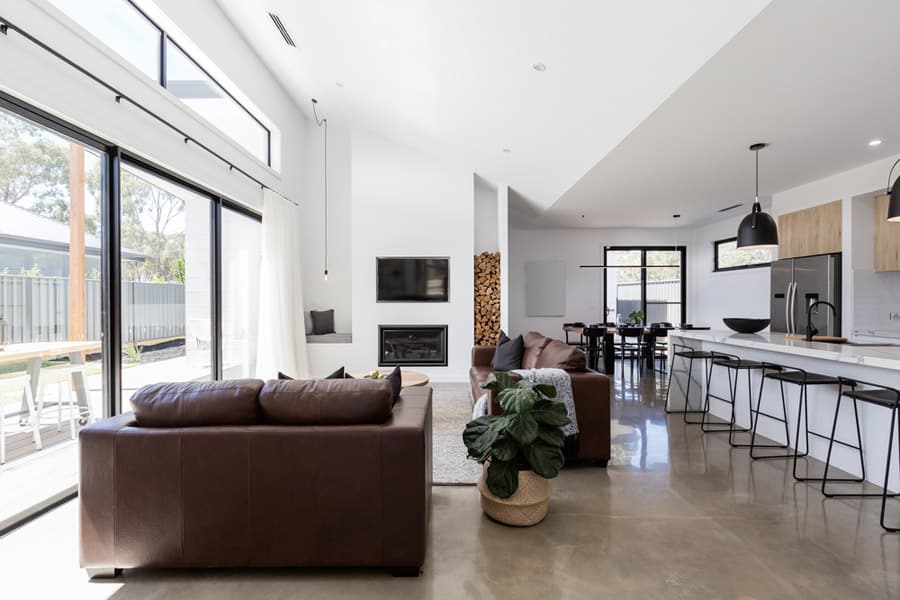 Benefits of Concrete Floors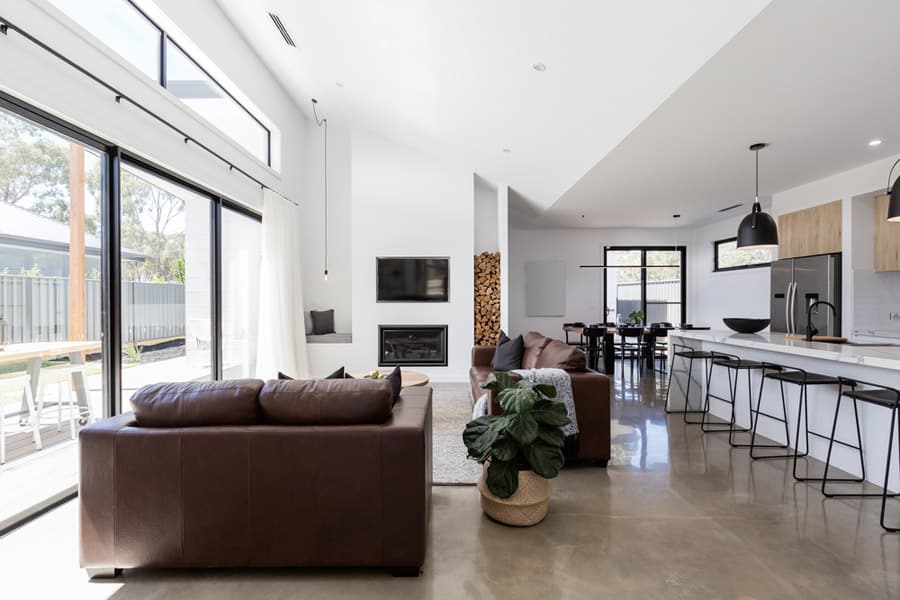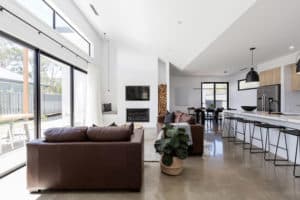 Polished Concrete
Polished concrete is a popular flooring material in many homes. It can be used on any surface, including driveways, patios, and sidewalks. Polished concrete surfaces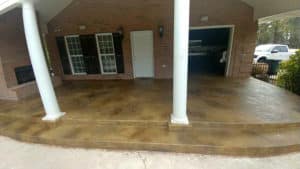 Stained Concrete
Concrete is a sturdy material that can last for years if properly taken care of. It is also one of the most popular surfaces to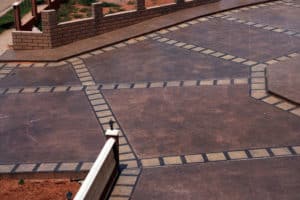 Stained Concrete
Choosing which type of stained concrete is right for your home or business can be difficult. The good news is that there are many different
Take the Next Step to Transformation ​
Don't let your floors be just an afterthought – make them a statement. With DFW Stained Concrete, not only are you investing in the durability and beauty of stained and polished concrete, but you're also infusing your space with a unique character.  
If you're in Fort Worth and eager to transform your property, we're just a call away. Contact us today for a free estimate, and let's embark on a journey to create floors that reflect your style and stand the test of time.  
Take the plunge. Let us breathe new life into your concrete floors. Let DFW Stained Concrete elevate your space, one concrete surface at a time. Remember, great spaces start from the ground up.